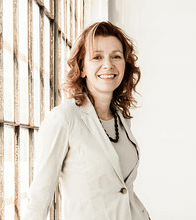 Anke Design is committed to excellence in interior design, architecture and planning.  Since 1983, founder Lieselotte Anke AIA has passionately worked on the design and construction of buildings and interiors around the world.
Specializing in hotels, entertainment & residential projects, Anke Design seeks opportunities to channel this internationally gained experience to provide complete design solutions that are both exciting and timeless.
Anke Design's systematic approach and meticulous attention to detail provide a more professional, fun and less risky way to develop new ideas and to realize the maximum potential of each project.